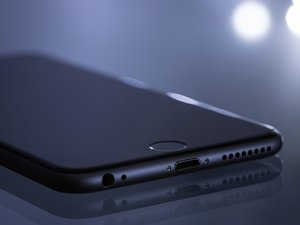 The new iOS 12 was released just three weeks ago, but security flaws have already been discovered. Some of them are quite serious. This event prompted Apple to release the first update to the OS.
The 12.0.1 update is available to all users with iOS 12.  If you're not set up to receive automatic updates, just go to Settings - General - and Software Update.
Among the fixes this patch offers, you'll find:
A fix to the bug causing some iPhone XS' to fail to charge when connected to a Lightning cable.
A fix to the WiFi bug that causes some iPhone XS devices to try to connect to 2.4 GHz networks rather than an available 5 GHz network if one is available.
A fix to the reorientation of the "123" number key on the iPad.
Repair of an issue that causes Bluetooth devices to become suddenly unavailable.
A fix to a strange issue that causes subtitles not to appear in some video apps.
The new update also offers some new features which include:
Screen Time for monitoring your iOS device usage.
Improvements to Do Not Disturb and notifications.
Siri Shortcuts for creating voice-controlled automations.
Memoji on devices with a TrueDepth camera.
ARKit 2.0
A raft of privacy enhancements.
While it's unfortunate that there were so many flaws and shortcomings with iOS 12, kudos to Apple for their swift response and for providing a robust, enhancement-filled update.  This, like so many of the things Apple does, demonstrates exactly why the company has the reputation it currently enjoys.  While far from perfect, Apple has a long history of mostly getting it right where taking care of their customers is concerned.
If you're using iOS 12, this is an important update, and not one to be missed.  Download it as soon as feasible.